STANDARD PACKAGES INCLUDED:
1 Teepee Tent, mattress and sheet, blanket, pillow, breakfast table, lantern, rug, garlands
With the individual style, each child will have their own teepee.`
Our Products
All items listed in each theme standard package. Including delivery, collection, assembly, styling and general laundering.
All the covers, sheets, blankets and pillow cases are laundered after each hire using sensitive washing liquid. Teepee and decorative items are always disinfected

Rates
Packages
$200/ Party x 4
$280/Party x 6
$340/Party x 8
$390/Party x 10
$50 /Additional Child
These prices only apply for the province of Alberta. Please contact your STP Sleepover Specialist in your province and request a quote.
For the Princess dreaming of magic carpets, a genie in a bottle and a whole new world. Bright colors, exotics bunting, luxurious gold lamp, stunning fairy lights and much more!
If you love the boho feel of The Free Spirit group teepees, the option is now available in the individual style. Get your good vibes on with this eclectic, fun and free spirited theme.
Everyone wants to be a mermaid! Mermaid theme is super popular, magical and girly! We love the gorgeous colors associated with this theme full sparkles and shimmers.
"Always be yourself and unless you can be a mermaid then always be a mermaid"
The feel of this theme is certainly masculine, but without compromising style and comfort! The modern man-cave is decorated with black and white chevron and bold red with plush carpets that provide texture and of course, a soft spot to sit! Flag banners are hung festively.
The Enchanted Rose Garden
This style is full of blooming, enchanted roses. We drape flower garlands between the teepees, bringing a modern fairy-tale look to your party. Soft pinks with floral print are intermixed with solid dark pink teepees with garlands to tie this lovely theme together.
This theme is for the girl that dreams in bright colours complete with glitter and being carried away on the back of a magical unicorn. We use bright shades to bring a rainbow right into your own home, and pair it with cheerful pops of glitter and unicorns.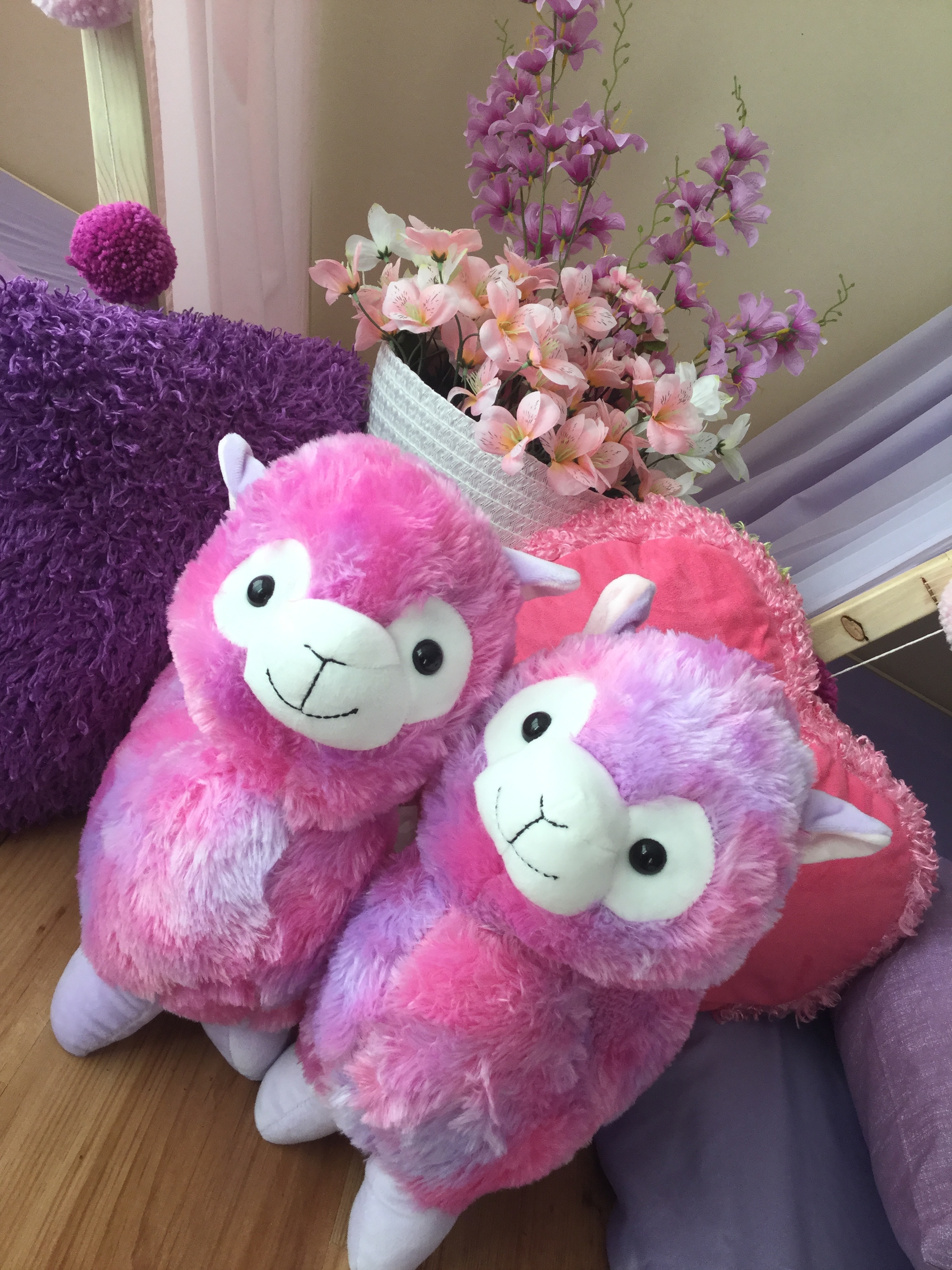 Llamas are the newest obsession and this theme seriously will make for the best Sleepover Party!
This theme will definitely capture your heart! STP theme "Hola Llama" with stuff animal llamas is the cutest thing ever! Llama theme parties are the newest trends!
This Summer!
Let's Flamingle
Coming soon!Hippie Gypsy!
Our new Sleepee Teepee Party Theme✌️ ☮️ 🌸 🌈 ❤️. "She had the heart of a hippie, the spirit of fairy and soul of gypsy"
This theme has everything for a fun night at your sleepover. Love and Peace signs, brightest and happiest colors: pink, blue, green, yellow, disco ball & more !!
Hippie Gypsy Theme Peace Love & Party
We are dedicating our time to making a beautiful "Fairytale themed party"🧚🏻‍♀️ 🧚‍♂️
Fairy wings 🦋🧚🏻‍♀️Fairy banners, fairy pillows, fairy flowers headband 🧚🏻‍♀️💐with beautiful pastels and bright colors!